The Owl at the Bridge
Search the inventory of The Owl at the Bridge
Browse all books from The Owl at the Bridge
---
About The Owl at the Bridge
The Owl at the Bridge, in business since 1981, specializes in scholarly, rare, and unusual out-of-print books. We stock titles in a wide range of subjects and can supply printed lists on request. Our primary interests include Italian history & culture, particularly the Renaissance. We are now divesting ourselves of our reference collection in American industrial silver, especially Gorham.
Terms of sale for The Owl at the Bridge
30 day return guarantee; full refund includes original shipping costs for up to 30 days after delivery if an item arrives misdescribed or damaged. We ship USPS; tracking included. Additional services or a different carrier (UPS, FedEx, DHL) on request-- although, astonishingly, USPS remains most economical & reliable. International shipping charged by weight. We invoice established institutions.
Payment methods accepted:
---
Browse The Owl at the Bridge by category
The Owl at the Bridge specializes in Art History, Bibliography, Italian Renaissance, Literature, Medicine, Military, Politics & Government, World History
---
---
Rare Books from The Owl at the Bridge
The History ot the Life and Reigne of Richard The Third by Buck, George, Sir, 1560-1622
$600.00
The Music to Racine's Athalie, with an English adaptation of the lyrics, by W. Barthlomew, Esq. Op. 74 Posth: Work. No.2 by Mendelssohn Bartholdy, Felix, 1809-1847 / Racine, Jean, 1639-1699
$100.00
Trois Contes. Texte définitif de la Bibliothèque-Charpentier by Flaubert, Gustave, 1821-1880
$125.00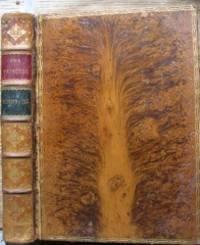 The Princess: A Medley By Alfred Tennyson by Tennyson, Alfred Tennyson, Baron, 1809-1892
$350.00
Vie de l'Abbé Fauchet par M. l'Abbé de Valmeron by Jarry, P.-F.-T. (Pierre-François-Théophile), abbé, 1764-1820
$200.00
Abrégé de l'Histoire d'Espagne by Duverdier, Gilbert Saulnier, 1598-1686
$500.00
La Vérité sur les Soldats de Château-Vieux, by Collot d'Herbois, Jean-Marie, 1750-1796
$250.00
Salammbô : Suivi de Voyage à Carthage - Notes diverses / [par] Gustave Flaubert; illustrations de Alfred Lombard by Flaubert, Gustave, 1821-1880
$125.00
Hug. Grotii Poemata Omnia Editio quinta by Grotius, Hugo, 1583-1645
$400.00