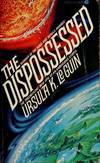 Collecting Nebula Award Winners of the 1970s
The Nebula Award has been awarded to stories in the Science Fiction and Fantasy genre every year since 1966. Learn about the winners of the 1970s!
Collecting the Harlem Renaissance
One of the most influential - and certainly most iconic - cultural revolutions in American history, the Harlem Renaissance offers a compelling repertoire for both seasoned and novice book collectors. We've put together a beautiful gallery of high points to help start your collection here.