The Martian Chronicles / the Illustrated Man / the Golden Apples Of the Sun
Available copies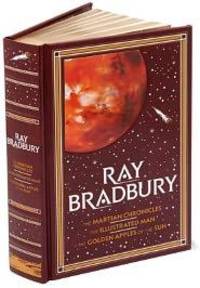 Seller

Published

2011-01-01

Condition

Very Good

ISBN

Item Price
Show Details
Description:
Barnes & Noble, 2011-01-01. Leather Bound. Very Good. 2011 Barnes & Noble decorative edition, still in original shrink wrap. Burgundy illustrated leather boards with gilt page edges. Very good condition. LO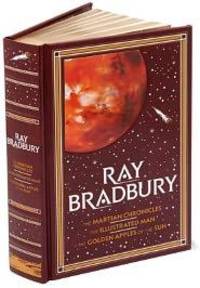 Seller

Published

2010

Condition

As New

ISBN

Item Price
Show Details
Description:
New York: Barnes & Noble, 2010. 885pp. Burgundy leather, pictorial boards. Four raised bands. illustrated endpapers. Red silk ribbon marker. All edges gilt. Book is new, unread. Contains the author's early classics; The Martian Chronicles, The Illustrated Man, The Golden Applesof the Sun.. Hardcover. As New. Thick 8vo.

Seller

Condition

UsedLikeNew

Item Price
Show Details
Description:
UsedLikeNew. All orders ship by next business day! This is a used hardcover book. Book has wear due to handling. Book has no markings on pages. For USED books, we cannot guarantee supplemental materials such as CDs, DVDs, access codes and other materials. We are a small company and very thankful for your business!