Political Commentary
from Turtleman Books
New Arrivals
by Zhang Xinxin and Sang Ye
Seller

Published

1987

Condition

Very Good-

ISBN

Item Price
Show Details
Description:
367 pages. A collection of 64 interviews conducted with people in various parts of China, in various walks of life. Interviews took place in the early 1980s, so are reflecting of a China as it was almost 40 years ago. Today's China is much more capitalistic, while still under a firm totalitarian grip.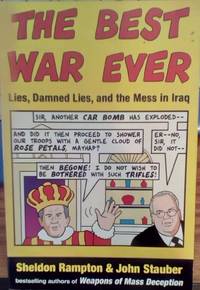 by Rampton, Sheldon and John Stauber
Seller

Published

2006

Condition

Very Good

ISBN

Item Price
Show Details
Description:
Trade paperback. Very little wear. Commentary on the Bush II adventure into Iraq. Not flattering commentary.