Bhutan
from Bolerium Books Inc., ABAA/ILAB
New Arrivals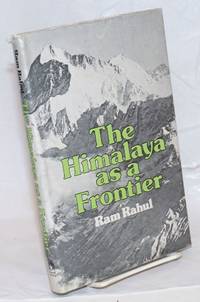 Seller

Published

1978

ISBN

Item Price
Show Details
Description:
Delhi: Vikas Publishing House, 1978. 154p., hardcover, very good, in a worn dustjacket. On the historical relations between Tibet, Sikkim, Nepal and Bhutan within the broader context of India and China.
by Frei-Pont, Marie-Noëlle
Seller

Published

1980

Item Price
Show Details
Description:
Thimphu, Bhutan: Department of Education, 1980. 56p., gift inscription penned on title page, otherwise very good hardcover, text in both Dzingkha and English. Illustrated children's book. Printed for Bhutan's Dept. of Education in Switzerland.
Seller

Published

1979

Item Price
Show Details
Description:
Thimphu: The Department of Tourism, Royal Government of Bhutan, 1979. Paperback. 48p., coated paper throughout with vignette and some fullpage color photography, line map in colors, staplebound oblong 8x8.7 inch color wraps. Crimping along the spinefold, slight signs of handling, and an inked ownership inscription on the contents page. A good copy.