McMURTRY, Larry
from Between the Covers- Rare Books, Inc. ABAA
New Arrivals
Seller

Published

1965

Condition

Fine

Item Price
Show Details
Description:
Greenwich: New York Graphic Society, 1965. Hardcover. Fine. First edition. Fine in a moderately worn, about very good, first issue dustwrapper (with grey background on the spine and front panel) with small chips, tears and rubbing. A Western at least partially ghostwritten by Larry McMurtry for the young-adult market. This copy Inscribed by Ophelia Ray: "Best wishes to…
Read more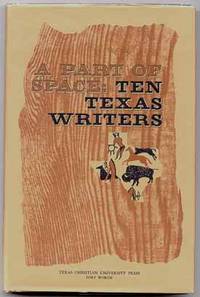 by COLQUITT, Betsy Feagan, editor
Seller

Published

1969

Condition

Fine

Item Price
Show Details
Description:
Fort Worth, Texas: Texas Christian University Press, 1969. Hardcover. Fine/Fine. First edition. Fine in fine dustwrapper. McMurty contributes the fourth section, "Take My Saddle From the Wall: A Valediction.