Collecting food and drink books
Nothing quite whets the appetite for rare and collectible books like old and vintage cookbooks. Be sure to check out our cook books and food section of our rare book room.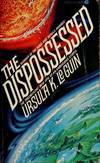 Collecting Nebula Award Winners of the 1970s
The Nebula Award has been awarded to stories in the Science Fiction and Fantasy genre every year since 1966. Learn about the winners of the 1970s!