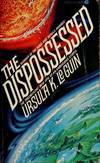 Collecting Nebula Award Winners of the 1970s
The Nebula Award has been awarded to stories in the Science Fiction and Fantasy genre every year since 1966. Learn about the winners of the 1970s!
A Brief History of the Dust Jacket
When did dust jackets first appear, and what exactly are they for? Learn about this often-important detail as it applies to book collecting. More...