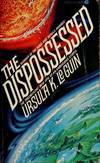 Collecting Nebula Award Winners of the 1970s
The Nebula Award has been awarded to stories in the Science Fiction and Fantasy genre every year since 1966. Learn about the winners of the 1970s!
RIP (Please) George Romero: Modern Master of Zombie Horror
George Romero co-wrote and directed Night of the Living Dead in 1968, a film that inspired the modern zombie craze and made an indelible mark on American cinema. Come this way, horror fan...